Cheek and face patterns indicate nerve
dysfunction which may effect function of the sinuses.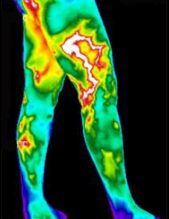 The image reveals varicose veins on the upper thigh.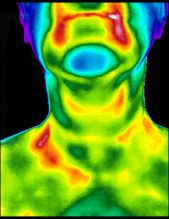 Enlarged Thyroid due to Iodine and Selenium deficiencies.
This can be linked to Thyroid disorders and Pancreatic disorders.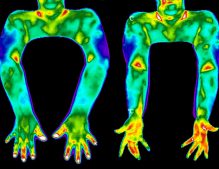 Forearms indicate issues associated with neuropathy
and the fingers suggest pancreatic and liver distress.
Huntington Beach
17672 Beach Blvd., Suite E
Huntington Beach, CA 92647
714-392-0307

Newport Beach
1451 Quail St., #105
Newport Beach, CA 92660
714-392-0307